Firesleeve Stainless Steel Clamps and Fastening Tools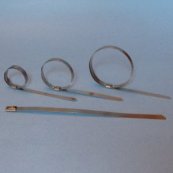 Firesleeve Stainless Steel Clamps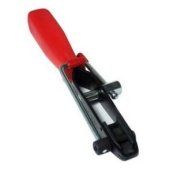 Firesleeve Clamp Tool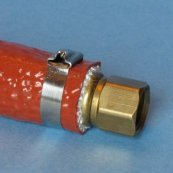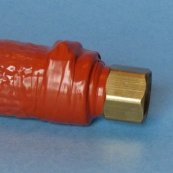 Firesleeve with Stainless Self-Locking
Clamp and End Wrap Tape
Stainless steel clamps are used to secure firesleeve to the body of the hose fitting or for general securing of sleeve and tape to wires, cables, pipes, etc.

Pre-formed Twice-Around clamps are available in three sizes:
Up to 7/8" Sleeve
Up to 1 1/2" ID Sleeve
Up to 2" ID Sleeve

Single-End Self-Locking Stainless Steel Clamps are available in .181" and .311" widths and in lengths from 6" to 33".

Single-End Stainless Steel Clamps that require fold-over to secure are available in 1/4 and 3/8" widths.

After clamping, the assembly may be finished with SleeveSeal paste or End Wrap Tape.

Clamps may be tightened with common tools, but specific designed clamp tools are available which make installation quick and easy.