Stainless Steel and Inconel Mesh Cable, Rope (Gasket)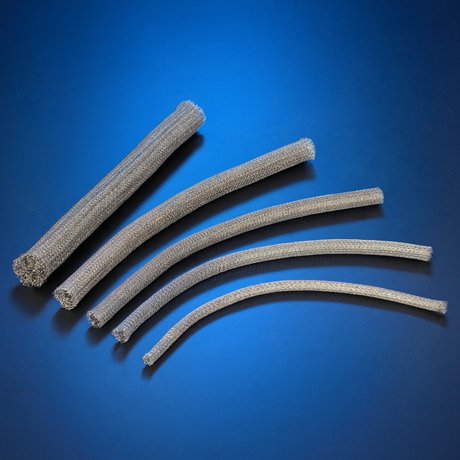 Stainless steel and Inconel mesh cable, rope and sleeve gasket is used in a variety of products and applications. They provide compressive strength as the fill in the bulb or tail of high temperature industrial and commercial gaskets, and are widely used to provide EMI / RFI gasketing protection for electronic enclosures.

May be impregnated with silicone or silicone gels to offer further environmental seals.

Stainless / Inconel Wire Mesh Rope Gasket